zavvie to Break Status Quo at Big Tech Show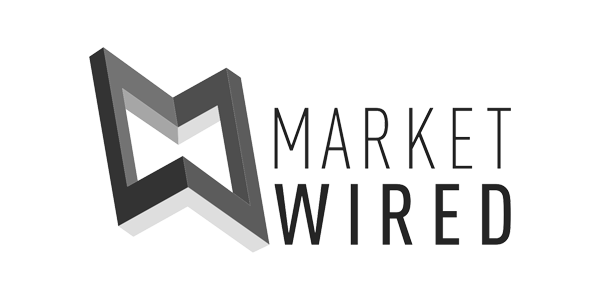 DENVER, CO–(Marketwired – Aug 2, 2017) – A hot Colorado-based real estate tech startup is breaking with marketing convention by assembling some of the marketing world's and real estate industry's most accomplished professionals for a Learning Lab it's presenting at the nation's largest real estate technology conference, Inman Connect at the San Francisco Hilton, August 7-11.
zavvie, based in Boulder, Colorado, which is making its debut at Inman Connect, is the nation's first hyperlocal marketing platform designed to provide every neighborhood with a "go-to" local real estate pro. But instead of investing its marketing dollars to convince people to use its new platform at the big real estate tech gathering — which Is expected to draw 4,000 attendees — the firm is putting a spotlight on lineup of top speakers who are expected to debunk conventional wisdom on topics that address what consumers want, lead generation, real estate farming, blogging, and predictive analytics.
The zavvie Learning Labs at Inman Connect are scheduled for Wednesday, August 9 and Thursday, August 10, from 2:00 p.m. to 5:00 p.m. on both days. zavvie Learning Lab Speakers and topics include:
Noelle Bortfeld, CMO, Windermere Real Estate, Seattle, WA and Marilyn Wilson, Founding Partner, WAV Group, and President of RE Technology, Arroyo Grande, CA present "What Consumers Really Want Will Shock You (Hint: It's about them, not you!)"
Bruce Gardner, national speaker and best-selling author of "Seven Styles: How To Design Your Real Estate Career of Success and Significance" and Director of Agent Development for Your Castle Real Estate presents "Farming Is Back: Hyperlocal Marketing in The Digital Age."
Jimmy Mackin, Co-Founder, Curaytor and one of the nation's leading experts on Facebook marketing presents "Using Facebook To Dominate Your Neighborhood."
Dave Fratello, Manhattan Beach, CA Confidential Realty broker who is known for one of the nation's best hyperlocal real estate websites, MB Confidential, is paired with former Inman News reporter Paul Hagey, HageyMedia, and real estate marketing and agent blogging wunderkind Heather Elias, former VP of Marketing for Washington DC-area Century 21 Redwood Realty present "Stop Blogging! How To Build A Hyperlocal Content Machine."
John Heithaus, a DC-area based, third-generation real estate professional and real estate marketing veteran is joined by Abbie Higashi, General Counsel and Manager at McGuire Real Estate, and Neil Cohen, a nationally renown brand marketing expert who also teaches marketing at San Francisco State, and they present "Could Predictive Analytics Become Tomorrow's QR Code?"
Eric Stegemann, CEO, TRIBUS, who became a REALTOR® before reaching the age of 20 and in 2004 built one of the largest independent brokerage firms in St. Louis, presents "Real Leads Are Back: How Social Lead Gen Will Change The Way You Look At Lead Gen Forever."
Lane Hornung, zavvie Founder and CEO, explains his company's novel marketing strategy.
"Educating agents by providing them with honest information of how to grow their business will drive them towards zavvie as part of their business solutions," he said. "The age of 'me' marketing is dead. Not just for agents, but for companies too. It's not about us — it's about our customer and the value we can offer agents: it's about them.
"By educating agents about what they need to rapidly grow their business — which is what social media and the right technology is offering real estate agents today — we know a lot of top agents are going to include zavvie in their marketing budgets because we offer the right stuff," he added.
Hornung speaks from experience. He not only is a founder and owner of one of Colorado's most successful and award-winning brokerages, 8z Real Estate, he's also a former top producing real estate agent for RE/MAX and is in their Hall of Fame. Hornung's background includes a deep real estate technology background as well, having been part of the original management team of ZipRealty. Zip was the company that pioneered online real estate brokerage and now powers technology for the largest real estate brokerage brand in the U.S., Realogy.
"At Inman Connect our Learning Labs, we know our speakers have the experience to cut through the hyperbole and tell the truth about what works in marketing and technology and what's just a shiny object that's likely to fade away," added Stefan Peterson, co-founder of zavvie, who is also COO of 8z Real Estate. "Agents are going to get takeaways they can use to immediately begin to build their business. That's what they need. Not a brochure about zavvie," said Peterson.
zavvie is hosting its Learning Labs at Connect SF, during the afternoons of Wednesday, August 9 and Thursday, August 10.
About zavvie
zavvie is the nation's first hyperlocal marketing platform, the place where savvy, trusted local real estate agents go to tap into the most powerful way for a real estate agent to grow and maintain a successful real estate business. zavvie delivers to a real estate agent, a complete social media and hyperlocal system for top agents to build their listing business and make — or keep — them the dominant agent in their neighborhood. Discover more about zavvie at www.zavvie.com.