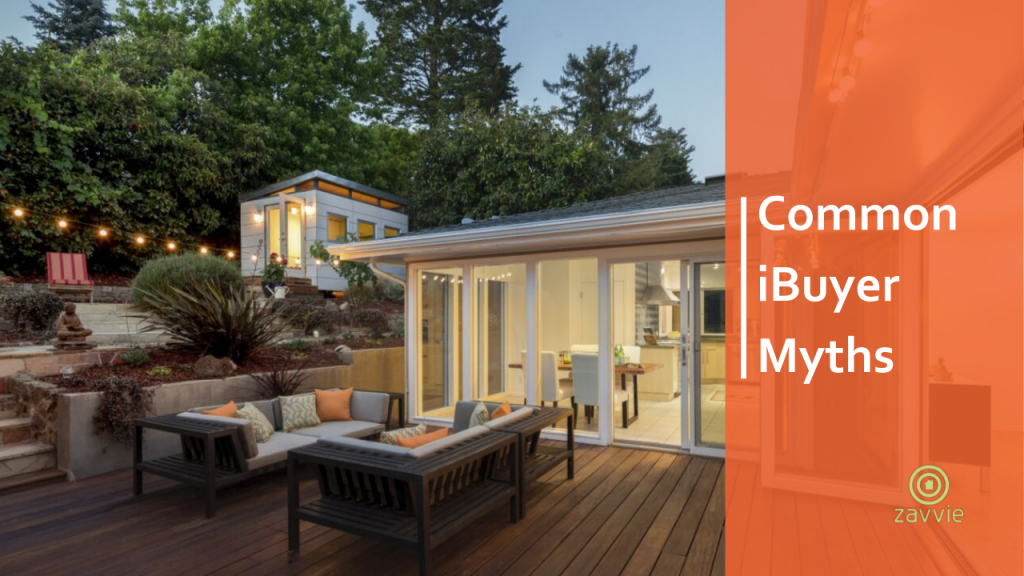 In the "simple" world of Instant Offers, there are several — let's say — suprises. What are some of these common
iBuyer
myths and suprises?
Let's start with the biggest myth – All homes can get an instant offer
. 
Not so. Most homes are
not
currently
eligible.
Don't feel bad. In this instance, it really is THEM – not you. iBuyers are a business after all, and they are looking for properties that fit in their "buy box". They have built out processes and parameters that work for the exact markets they are operating in. A "no" or "not right now" from an iBuyer may be as simple as, the company is not servicing your
exact
area yet, your house is too old, or maybe you simply filled in a field with information that their algorithm didn't like. That is why you need to get and compare MULTIPLE offers. There is definitely
someone
out there ready to give an offer on all properties — it just may be a home buyer on the open market.
Another myth – Selling to an iBuyer means no f
ees
.
Don't let the "Service Fee" line item on your Instant
Offer
throw you
for
a
loop.
Expect
a
minimum
of
a 5 percent service fee all the way up to a 9 percent fee.
Although you may not be paying a real estate agent that fee, you are definitely still paying a fee. But, hey, isn't all that speed and surety worth something? 
With Instant Offers you might have thought you were off the hook for repairs. Not so. You
may
not
have to
DO
them – but you
still
have to pay for
them.
Expect
a
repair
line
item
on
your
final
offer
after
they
have
done
a
property
walk through. Good news is, sometimes the charge is less than the actual cost. Other times, not so. Either way, be prepared and do your homework.
Instant Offers can be an amazing option to sell. Just remember to look at the fine print, call in the help/guidance of a professional and go into the process knowing what your bottom line is for your net proceeds. No surprises is always a win.