We are connecting consumers with great HyperLocal agents.
Find out if you qualify as the neighborhood specialist in your area.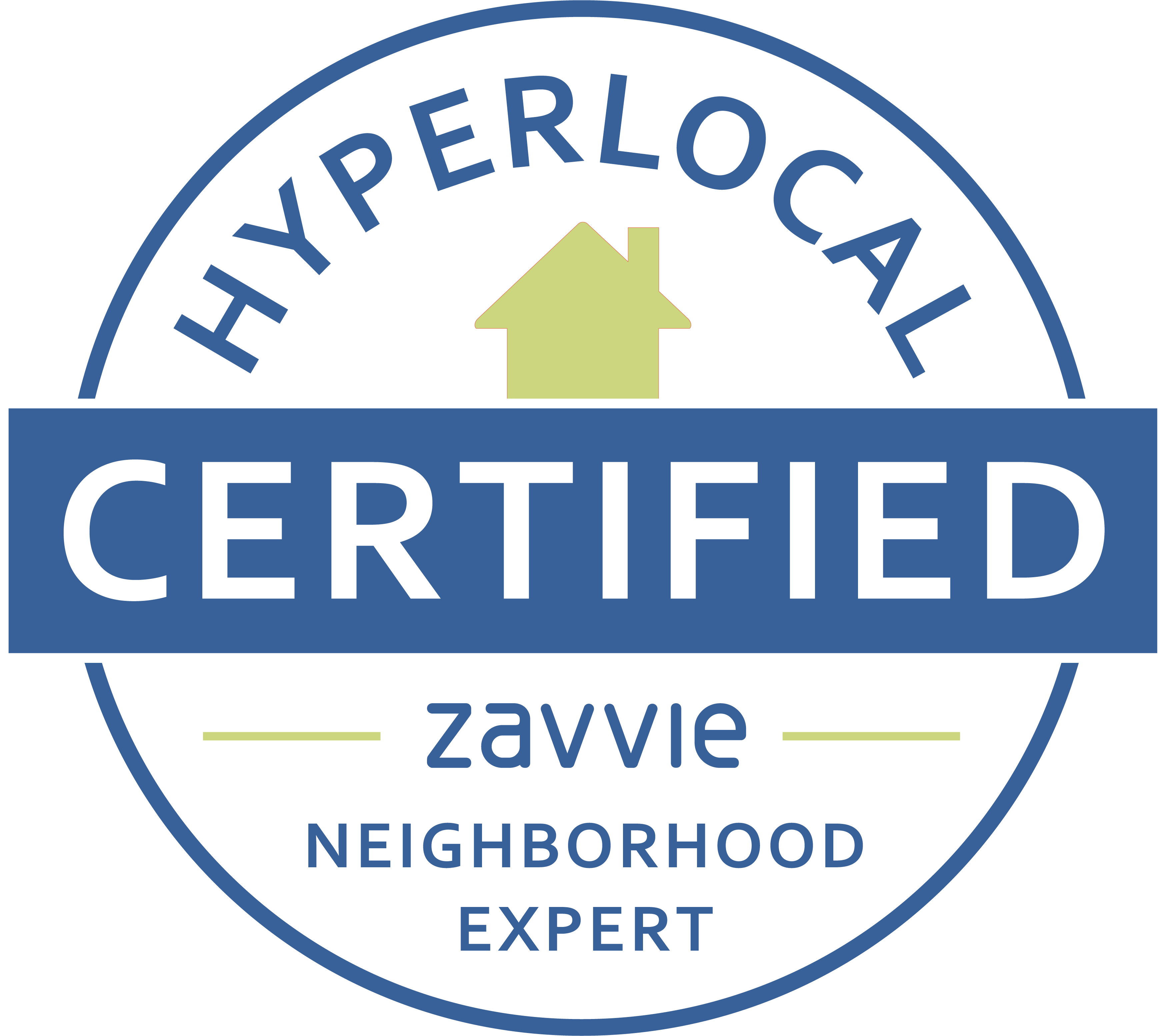 Give the people what they want!
Local market knowledge and reputation in the community are more important than agent reviews and referrals.

92 percent of home buyers want LOCAL real estate knowledge from their agents.

Consumers are more in tune than ever with how the neighborhood they live in shapes their children for life.

HyperLocal is the BEST Business in Real Estate
It all starts with getting HyperLocal Certified!
Getting HyperLocal certified is 100% merit based! NOT pay-to-play!
We want the absolute best on our team. You only pay us a standard referral fee upon successful close.
We are committed to helping you achieve HyperLocal excellence.
zavvie provides an objective, detailed review of your current web presence, transaction history and consumer priorities.
Our national network of elite brokers and agents expands your sphere of influence.
zavvie agents gain access to our "HyperLocal Certified" and "Neighborhood Expert" branding and marketing collateral.
zavvie has something for everyone:
From Broker iBuyers to Agent HyperLocal Certification