How to Digital Power Farm (the zavvie method)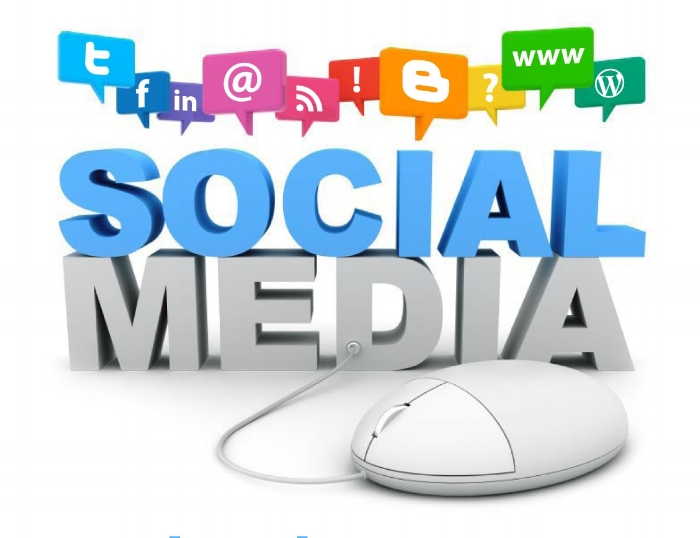 First, a couple of points about Farm marketing and what we call "Digital Power Farming."
    1.    Everyone knows that Farm marketing works. As Tom Ferry says, "Farming is the most powerful way to grow and maintain a successful real estate business." For busy agents, the challenge has always been finding the time to consistently execute a Farm marketing strategy. Added to that, the required financial investment in farm marketing can be daunting or even prohibitive.
    2.    zavvie's approach to Farm marketing – which we call Digital Power Farming – is very different from traditional Farming. In contrast to old fashioned methods such as door knocking and direct mail, Digital Power Farming uses the internet, which is a vastly more time efficient and cost effective way to build you business (especially your listings business). In our experience, the advantages of Digital Power Farming compared with traditional techniques can be summed up:
Traditional Farming
•    Single channel (mail)
•    Time consuming
•    Expensive
•    Success: 5-10 years
Digital Power Farming
•    Multi-channel (various Social Media, email, also offline)
•    Low cost
•    Low time commitment (if you do it right!)
•    Success: 1-2 year
So, we've established that Digital Power Farming is the way to go. Now, what do you actually do to get started?
Well, you could just sign up for zavvie and let us handle everything for you – that's what we do!
Having said that, what we do behind the scenes at zavvie isn't rocket surgery, and you could do it all yourself. In fact, some successful agents who have a yen for social media, content generation, and web marketing do just that.
So, if you you want to go it alone, here's what what we do at zavvie, and what we recommend based on five years of experience:
Step 1: Use social media to build and maintain your Farm audience. By far, the number one social media channel is Facebook. As we like to say, "In 2017, all marketing is internet marketing, and all internet marketing is Facebook." You already have a Facebook account and a personal page (right?), but to make the most of Facebook you will want to add a couple of other pages as well:
A Facebook business page, which you use to communicate with your clients about matters pertaining to real estate. You don't necessarily want your clients viewing posts about your vacations, political opinions, what you ate for dinner, etc. Of course some of the people who view your Personal page will also see posts from your Business page, which is great. But be careful – posting business related content on your Personal page is a no-no that will get you in trouble with Facebook.
A neighborhood or community themed page for information of local interest in the area where you specialize. Very few agents do this, and it's a real opportunity. In fact, this is where zavvie specializes – it's absolutely one of the keys to Digital Power Farming. Why is this crucial? Because it helps connect you with people who don't know you and aren't interested in you, but are interested in the neighborhood you serve.
With those 3 Facebook pages, you are off to a great start!
Step 2: Add content every day
This is the hard part. We recommend posting to your Community page each day, to keep the content fresh. But, busy agents seldom find the time to post content often enough to keep their Facebook pages engaging, and as a result they fail to build and maintain an audience. Assuming you have the motivation, time management, and discipline to post daily, here are the types of content you want to creating:
    1.    Info about listings. Not surprisingly, this is what sellers and buyers care about most. Of course posts about your listings are the most important! In addition, you should post a quick review of every listing that comes on the market in your neighborhood. And, when those listings sell, you should post about that too. These posts will be your most valuable content stream.
    2.    Market updates: On a regular basis – monthly works well – post a summary of market conditions. Basically what people want to know is, "How's the market?" Infographics are very effective at telling this story. Complicated stats, not so much.
    3.    Anything else happening in your area, especially if affects home values (and almost everything does). Did a new craft brewery open? Was a local school recognized for excellence? Are the begonias in bloom? Not everything needs to be about real estate, so long as it's engaging. Don't forgot to add some humor from time to time!
In sum, real estate related posts are the most effective, but other types of content work well too. It's all about the mix!
Step 3: Advertise and boost your content
If you don't promote your content, people won't see it. Fortunately Facebook provides killer tools for managing these campaigns, and they aren't difficult to learn to use. You will want to monitor them on a near daily basis, to assess the effectiveness of your posts and the ROI on your advertising spend.
Step 4: Don't ignore other marketing channels
Clearly, Facebook is the 800 lb. gorilla on the internet right now, but that doesn't mean it's the only channel you should use. We recommend maintaining pages and regularly posting to the following sites, which are proven to generate business:
    1.    LinkedIn: Has a massive audience, and when potential clients are checking your "online resume," you can bet this is the first place they will look.
    2.    NextDoor: Their rules are strict and somewhat tricky, but agents who know how to navigate NextDoor the right way are finding new clients. We believe NextDoor could be the next big thing for real estate marketing.
    3.    Instagram: Owned by Facebook, but all about photos. Some top agents tell us Instagram is actually more effective than Facebook for lead gen. If you find that hard to believe, ask a millenial which site they use more – Instagram or Facebook…Facebook will probably not be their answer.
    4.    Email: Good old fashioned email campaigns still work! And the great thing is, you have total control of what you send out.
It's important to note the internet is always changing, so keeping up with the latest effective marketing channels is definitely important. At zavvie, we expect the list above will be different a year from now.
Step 5: Engage with the leads that come to you
Back in 2010, when you got an internet lead, it just landed in your inbox. That's not necessarily how it works with social media, where (for example) Facebookers want to keep their conversations in Facebook. You need to be comfortable responding to leads on their platform of choice, which probably isn't email or phone at first.
Step 6: Set up your own community themed site
In addition to everything you are doing on social media, you really ought to have your very own website that's all about the neighborhood where you specialize. Why? A few reasons:
You can make the site look however you want, including your exact branding and the layout and layout you prefer.
Ability to post any content you want, including videos and links.
 It's easy to collect email addresses, which you can use for your email campaigns
Last but not least, for prospective clients who are checking you out online as the local neighborhood expert, having a focused neighborhood website is very convincing. It goes a long way to establishing your credibility as the go-to expert for the area you serve
That's all there is to it! Easy peasy lemon squeezy, right?
Some agents can successfully handle these tasks themselves, or hire an assistant to help. But, everyone should consider the time and expense of implementing strategies like Digital Power Farming on their own, rather than utilizing an outside service. Most agents will find it much more profitable to focus on serving their clients.
Good luck!