Facebook Live will continue to gain traction in 2017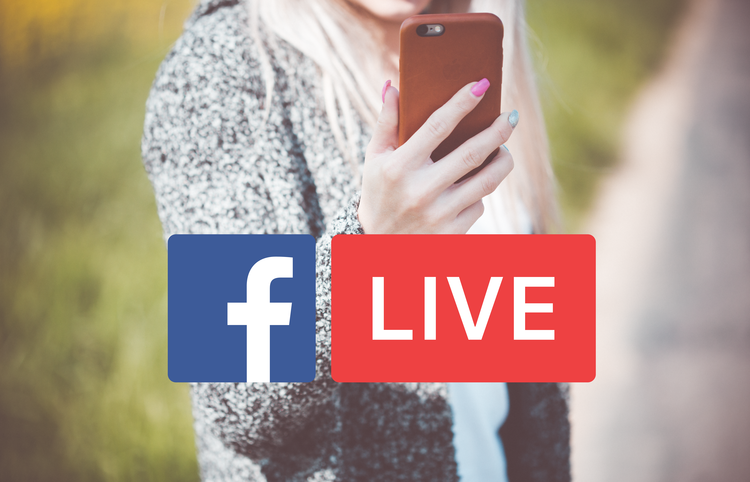 A new Facebook feature is building steam and surely will continue to take over newsfeeds in 2017…Facebook Live.  This feature allows you to stream a video right on to Facebook and get immediate engagement.  The video then saves to your page for viewers who missed your live stream. Why should you give video a try?  Video posts have 135% greater organic reach than photo posts.
How can we use this in real estate? Here are our suggestions:
1. Open Houses – Walk viewers through the house prior to the Open House beginning. Instead of walking through the entire house, give them a glimpse of the features that will sell that home.
2. Neighborhood Events & Festivals – Show your viewers you are active in your community! Tag that location/event in the video to make further connections.
3. Neighborhood tours – Give people an idea of what life is like in your neighborhood.  Show off neighborhood amenities and what makes your neighborhood unique.
4. Home seller Q & A – Answer questions about what is happening in the ever-changing real estate market.  Focus on what trends you are seeing as a Seller's Agent and give predictions for 2017. In case you don't have many viewers live, be prepared with a few of your own questions/answers.
Tips
– Make sure you have a good internet connection
– Respond to commentators by name! If you can't respond to commentators during the video tell them you will respond afterward. Follow through.
– Announce ahead of time when you will be live broadcasting
– Change your privacy settings to 'Public' to get more eyes on it. Facebook will guide you through how to change privacy as you follow the steps to create a live video.
– Keep it under 2 minutes MAX!
– Just do it! The hardest part is working yourself up to get started. Don't get too wrapped up in producing a perfect video. It is a way for your followers to gain something valuable from YOU!
 Give it a try!