5 Easy Steps to Capture Maximum Attention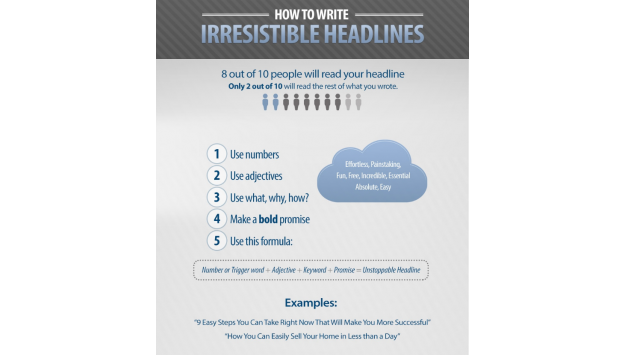 Did you know that the headline you give your posts can make all the difference in whether or not people stop and read the entire post? 8 out of 10 people will read your headline, but only 2 out of 10 will read the rest of the post. So how do you get the most attention possible for your posts through the headline? Use these 5 simple steps.
1. Use Numbers
2. Use Adjectives
3. Use What, Why, How?
4. Make BOLD promise
5. Use this formula: NUMBER/TRIGGER WORD + ADJECTIVES + KEYWORD + PROMISE
Here are a couple examples:
How You Can Easily Sell Your Home in Under a Day
6 Simple Improvements You Can Use to Increase the Value of Your Home
It's super easy and can be an effective way to bring attention to your posts that will hopefully create leads.