What is zavvie, what we do, and our Core Values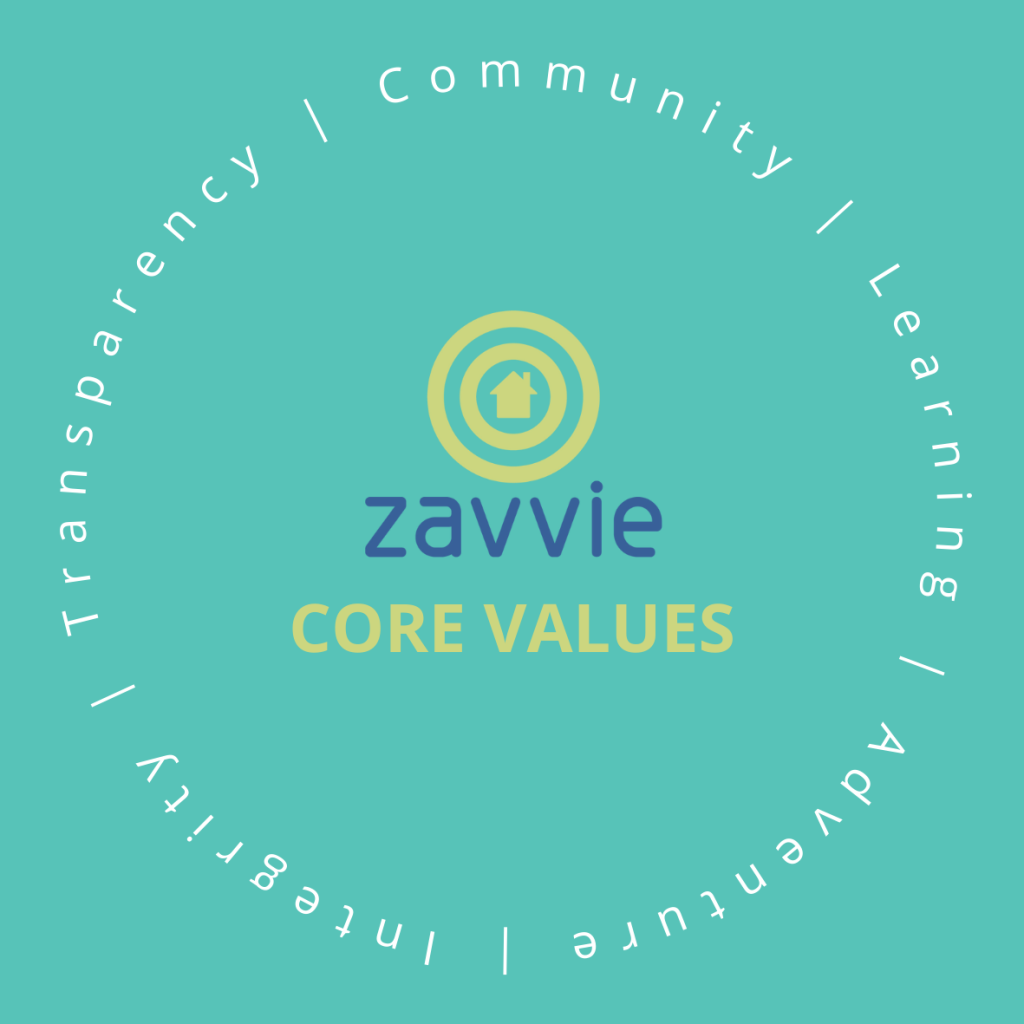 New technologies continuously disrupt the process of buying and selling houses. As an agent or broker, it's daunting to keep all these new technologies straight, and brokerages dread falling behind in this changing environment. Enter: zavvie, the marketplace platform that brings modern solutions under your brand umbrella.
zavvie was founded in 2016 by Lane Hornung and Stefan Peterson. Both have extensive experience and tenure within the real estate industry. Before zavvie, Lane was, and still is, a broker-owner at 8z real estate. Stefan worked alongside Lane as the Chief Operating Officer at 8z. The duo saw a need for brokerages to gain access to these emerging technologies without disintermediating the agent, and soon after, zavvie, was born.
zavvie's mission is to provide brokerages and agents access to emerging real estate technologies and alternative financing via their own custom, white-labeled platform. The platform allows agents to empower their clients with all the options and alternatives to selling or buying a home. Instead of agents having to research and submit to many different individual solution providers, zavvie helps the agent gather the best options to fit their client's needs. This modern marketplace allows agents to bring their clients the options they want and need to best suit their real estate goals. 
zavvie set out to provide these innovative ways to buy and sell homes to as many brokerages as possible, introducing alternative options to agents and clients across the country. Our company strives to provide access to an evolving real estate marketplace through the trusted agent and brokerage relationship. 
The zavvie team practices the five core values we were founded on every day. These values are the grounding force behind what we do, whether in operations or the relationships we cultivate.
Community:

As a remote-first workplace, we prioritize team collaboration, even across state lines. We approach every new partnership with the same attitude, as our partners are an extension of our team. We champion creativity and innovation through close communication and collaboration within our team and lead our partners the same way. We ensure our broker partners have the tools and support they need to succeed. 
Transparency:

Our relationships with solution providers and broker partners are precious to us. Trust is the cornerstone of any relationship, and we pride ourselves on the relationships we build with each partner. Ensuring nothing is left out of the conversations we have with our partners, we are creating a smooth transition for agents adopting and utilizing these emerging technologies. 
Learning:

When onboarding a new broker partner, we realize there may be a steep learning curve. Some agents are unaware of these options in their market, only discovering these companies and their products through the zavvie-powered platform. We want to ensure a seamless process, creating a thorough and thoughtful progression. We provide leadership and agent-specific training to ensure agents are ready to implement their zavvie-powered platform into their day-to-day business. Continued education and curiosity drive our team to innovative solutions every day. We provide extensive training when onboarding new partners and a comprehensive support center containing all the materials brokers and agents may need.
Adventure:

Headquartered in Boulder, CO, Adventure is in our DNA. As an emerging tech company, every day is a new adventure. Fearlessly led by two former naval pilots, there is no shying away from what scares us or challenges us. As a remote-first company, we encourage our employees to chase every new experience, explore new places, and never fear the "what ifs".
Integrity:

At zavvie, maintaining the integrity of our relationships is integral to what we do. Whether a solution provider, partner, or client, we strive to create the best real estate experience. We ensure our partners' and clients' data and information are secure with us. Providing fast and effective communication to our partners ensures the success of their business through the zavvie marketplace. 
If one thing is for sure: we can't know what will happen next in the real estate industry. Employing tools like the zavvie marketplace and adopting a modern strategy can help you prepare for the road ahead.