The Power of a Cash Offer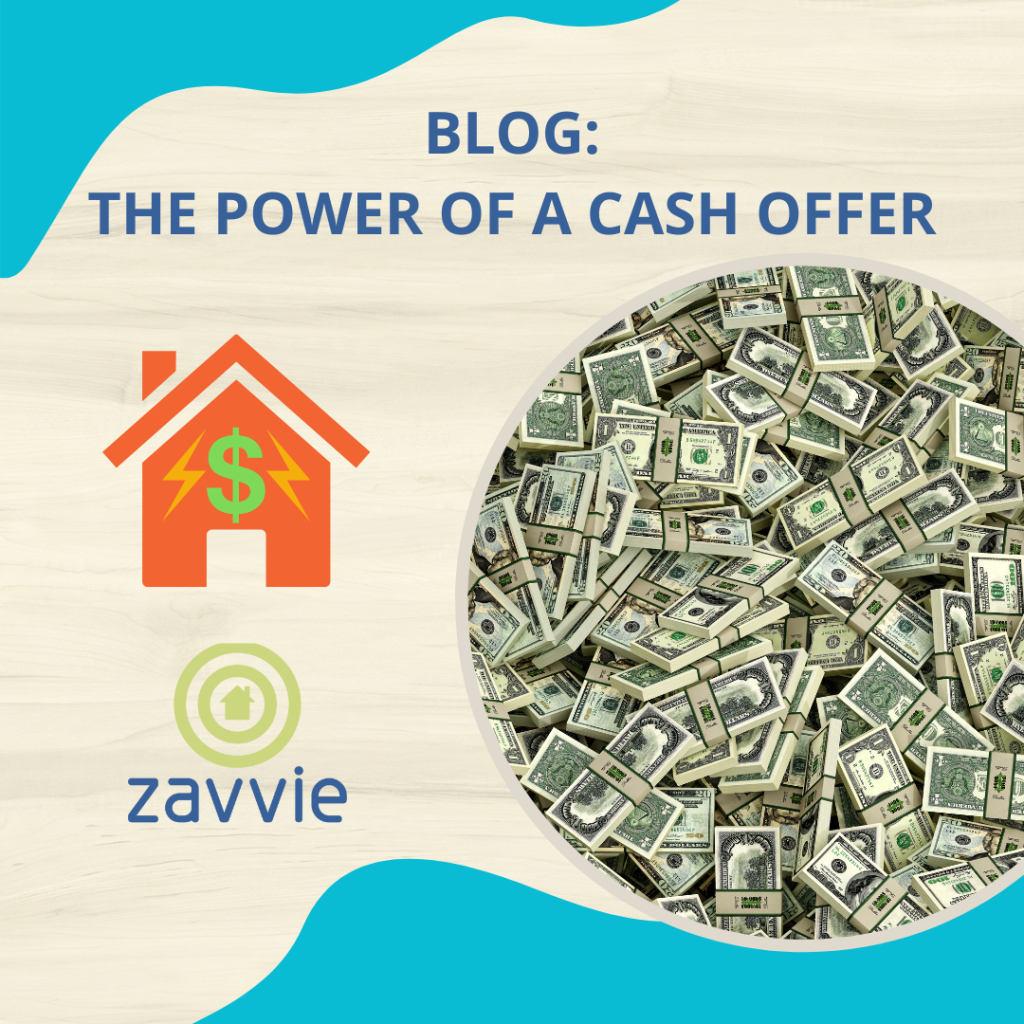 Cash is King in the real estate industry. New data released shows that roughly one-third of home purchases in the U.S. were bought with cash in July 2022. Does that number seem skewed to you, or have you experienced the power of a cash offer in your market?
Cash Offer solutions have launched coast-to-coast, empowering homebuyers to make a cash offer on their dream homes. New solutions are making it easier than ever for someone to make a cash offer on a home, without putting up their own cash. These solutions give buyers an upper hand, allowing them to make an offer non-contingent on mortgage financing, or the sale of a home they already own. Sellers are more motivated to accept a cash offer on their home because they offer a secure and certain sale.
In 2021, median home prices rose 17%, exacerbating the affordability crisis we're experiencing in this low inventory housing market. For perspective: the buyer of a median-priced home at today's interest rates can expect a monthly mortgage payment of $2,100 — 66% higher than this time last year. Even as rates rise and home prices continue to appreciate, buyers are still out there looking to purchase their dream home at the right price.
With record high-interest rates, cash offers help homebuyers get into their dream home at a lower price point than they thought. This saves buyers thousands of dollars over the lifetime of their mortgage. According to a study done at the University of California, San Diego, over the past 40 years, cash buyers have paid about 12% less than those who financed with a mortgage.
Cash offers can do a lot for buyers that are ready to close on a new home, but what is it like from a seller's perspective when they receive a cash offer?
The reason cash closes more deals is an underlying sense of certainty that comes with a cash offer. This year, the market has experienced some turbulence. Sellers are starting to expect cash offers on their homes if they aren't already seeking them out. In a survey done by Opendoor, 72% of sellers said they would prefer a cash offer over a mortgage-backed offer. The study also found that in a multiple offer scenario, 75% of those surveyed said that: a financed offer would need to be at least 10% higher than a competing cash offer. If there was a competing cash offer of $300,000 on a home, non-cash buyers would have to come in at a minimum, of $30,000 higher. Imagine that tacked on to their mortgage principal with a record-high interest rate.
Cash offers have a quicker timeline to close, too. Typically, it takes a cash buyer less than a month to close on a new home, and sometimes, as little as two weeks. Compared to the 30-60 days that it takes to close the average mortgage-financed offer. Are you starting to pick up on the power of cash?
To create a "stress-free" transaction, Power Buyers, the companies funding cash offers, provide the capital to make a strong cash offer, with a proven acceptance rate of up to 40%! Not to mention, buyers are highly satisfied when working with providers, with an average of 9 out of 10 reporting a positive experience in their real estate transactions.
When a buyer becomes a cash buyer, their chances of winning a home increase exponentially. Cash offers are becoming the norm in today's market, and Power Buyers are here to stay. When asked about cash offers, Tushar Garg, CEO of FlyHomes said: "Eventually, every offer will be a cash offer because it is like having a credit card for real estate. So many things can go wrong with financing and timing things, that it just streamlines the process."
To learn more about cash offers and what they are capable of doing for buyers, check out our webinar: The Power of Cash