Homeownership Accelerator: Landis Q&A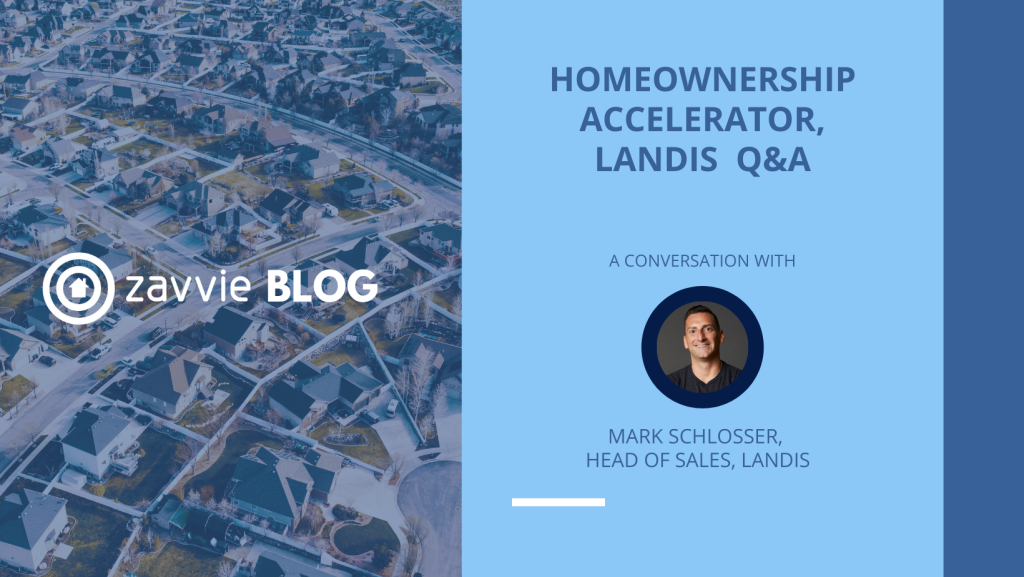 Q&A with landis 
Liz Luke
Mark Schlosser 
Mark Schlosser, Head of Sales at Landis, sat down with our VP of Broker Success and Operations, Liz Luke, for a candid discussion about how Landis is creating a new path to homeownership. Landis wants to help close the affordability gap in the housing market, by promoting social equality and creating generational wealth through homeownership. Increasing financial literacy and individual financial coaching, Landis is creating a larger path to homeownership.
Liz Luke: Who is Landis and the mission behind the program?
Mark Schlosser: Landis set out to close the affordability gap in homeownership and to create financial literacy through their program. This is accomplished in two parts. First, through the homeownership program, which enables folks who can't get approved for a mortgage or were approved for a mortgage outside their right price point. Landis will purchase the home for those clients, and will rent it to the clients for two years.  Over that time, Landis will provide them the education and financial coaching needed to become a homeowner. Landis is solving the financial literacy part two ways: via 1:1 coaching and a coaching app. The app has specific content and information on things like what bill to pay off first to better my credit score? How do I get out of this situation and become mortgage ready for a home? The two separate initiatives create a larger path to homeownership. 
LL: After Landis purchases the home, and financial coaching starts, is the agent still involved with the client until they are ready to purchase the home with a traditional mortgage?
MS: The Agent is involved and paid on the first transaction, and isn't involved in the second transaction. Most importantly, the agent's reputation with the client is strengthened, leading to more referrals down the road. Landis' offerings for clients, improve the agent's relationships with clients and leads to more referrals. When clients feel like they've hit a dead-end, be the agent that gets them into a home.
LL: How is Landis differentiating themselves from other providers?
MS: Landis roots for anyone creating homeownership in the right ways. It's not really a competition as long as Homeownership is created in the right way for everyone. Landis wants to align the incentive of creating homeownership through the program. More importantly, financial coaching is holding the clients accountable, while educating them. Landis is an all-encompassing Homeownership Accelerator. They pride themselves on the  service and coaching they offer, and their 80% Graduation rate from the program. 
LL: What are the eligibilty requirements for the Landis program?
MS: Landis wants everyone to find their unique path whether they're veterans, a single parent, or part of a minority group historically excluded from homeownership. Landis wants to help them on their path. There is a full underwriting criteria, which requires: 
550 credit score

$30k in income

$3k in savings

0 bankruptcies
Landis will fund homes up to $500,000 in value with the goal of clients getting approved for a mortgage over the course of the next two years in the program.
LL: Can you talk about some alternative use cases for the Landis program?
MS: People like Entrepreneurs, those self-employed, and travel nurses can sometimes struggle to show valid proof of income for mortgage pre-approval. Others, enter the program instead of renting in an area, whether they are there short-term or they just want the financial coaching. These program graduates can then afford a more expensive home when they are ready to buy.
Landis strives to create more accessibility to the real estate market and is creating a new path to homeownership by doing so. On average, homeowners are >40x wealthier than renters. Landis is doing their part to create social equity and generational wealth, one home at a time.